Sophie Morgan
Sophie is the latest Ambassador for Whizz-Kidz and is widely recognised for her role as the face of the Paralympics. As a TV presenter, Sophie presents a range of shows from impactful documentaries and live-event coverage, as well as contributing regularly as a panellist on Loose Women. Notably, Sophie holds the distinction of being among the pioneering female wheelchair users who have achieved success as television personalities in both the United Kingdom and worldwide.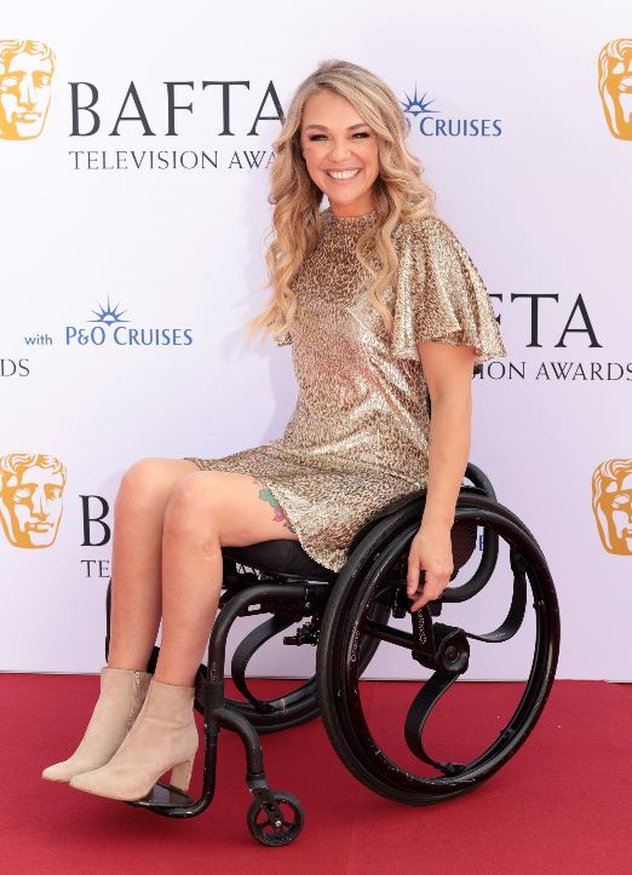 Alex Brooker
Seasoned broadcaster and journalist, Alex Brooker, joined as Whizz Kidz patron in January 2014. Alex supports young disabled people become more active and independent through the charity's young people's training and work services – and well as its flagship Generation Inspired campaign. Alex said, 'When I was younger I was lucky because I had the right support around me both at home and at school and I'm passionate about making sure other disabled children have that. I also hope they will take something from my experiences. 'It's probably my proudest achievement to be known as a role model for disabled people so I'm excited about becoming a patron of Whizz Kidz.'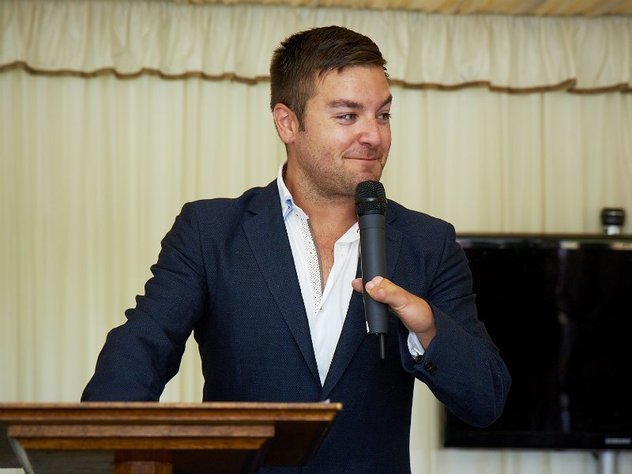 Hannah Cockcroft MBE
'The day I received my wheelchair from Whizz Kidz changed my life.' Double gold medallist Paralympian, wheelchair racing champion Hannah Cockroft MBE received her first sports wheelchair from Whizz Kidz when she was 15. Hannah knows first-hand the profound impact the right wheelchair can have on a young person's independence, ambition and success. Hannah was the face of Whizz Kidz's ITV Text Santa appeal in December 2012; fronted the charity's 'Good Start' poster campaign in 2013; and launched the 'Generation Inspired?' Manifesto at 10 Downing Street. Hannah is a hugely inspiring role model for disabled and non-disabled young people alike, and continues to work with Whizz Kidz on high profile and influential campaigns.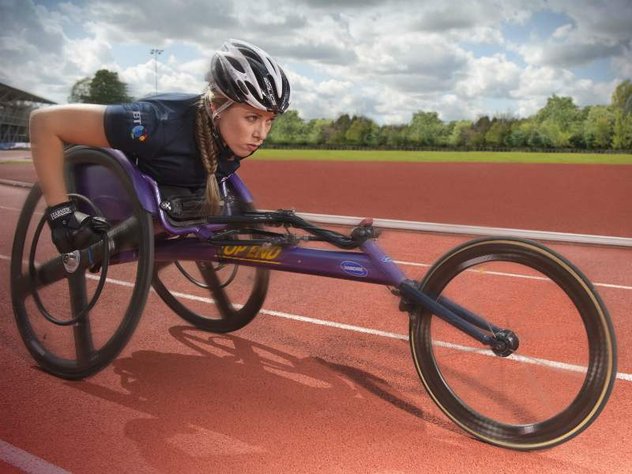 Jamie Murray
'Whizz Kidz does so much to support and encourage young people to be ambitious and achieve anything they set their minds too.' Former Wimbledon doubles champion Jamie Murray joined as a Whizz Kidz Patron in late November 2013. Jamie will bring his passion for sport and mentoring to the charity – helping Whizz Kidz enable more young disabled people to be active and independent. Jamie says, 'I am looking forward to raising awareness of the importance of accessible sport and the great work Whizz Kidz does.'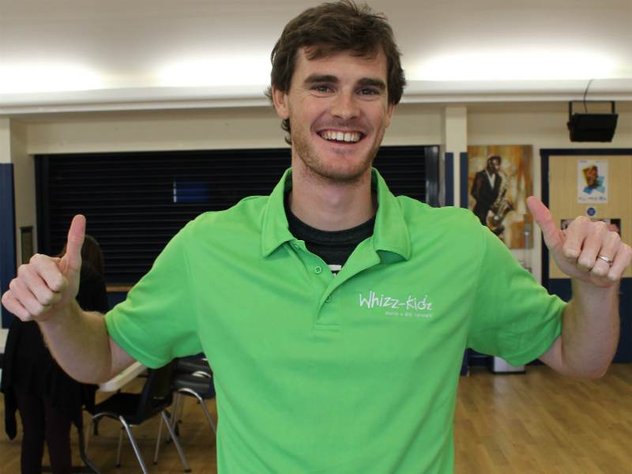 Jordan Jarrett-Bryan
Jordan is currently a sports reporter for Channel 4 News, and was part of the presenting team for the award-winning coverage of the 2012 Paralympic Games, reporting on the Wheelchair Basketball. Jordan was born without the fibula bone in his right leg and with a deformed right foot but has never let his disability get in the way of leading a fulfilled, successful life. After his leg was amputated he was fitted with a prosthetic, which although has been a difficult but definiing experience, it has also provided him with confidence. Jordan said, 'I haven't allowed my disability to become a barrier in achieving my goals – in fact I embrace it and even acknowledge that my disability has been a vital part of my success.'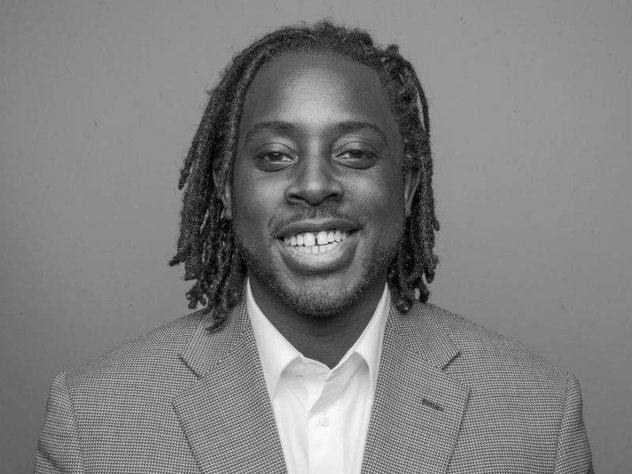 Jordanne Whiley MBE
British no.1 female wheelchair tennis star, Jordanne, has brittle bones and needs to use a wheelchair to get around. She was the first British wheelchair tennis player in history to win a calendar year Grand Slam when partnering Yui Kamiji of Japan to win the women's doubles at all four major tennis championships in 2014. Jordanne said, 'I am honoured to be a Whizz Kidz patron and to be working with the team. I know how important your first wheelchair is and what a start it gives you in life. If someone had not given one to me when I was 12, I would not be where I am now. A bird sitting on a tree is never afraid of the branch breaking, his trust is not on the branch but on his own wings to fly.'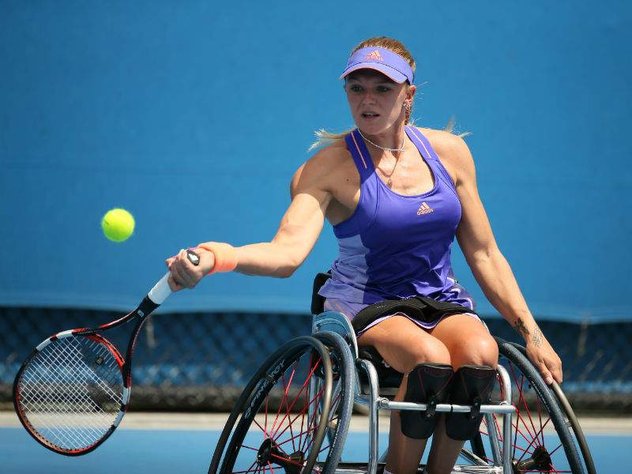 Nina Hossain
'The team and the inspirational young people I have met so far combine to make an innovating force for young disabled people's mobility and independence.' Nina Hossain is one of the five main faces of ITV News. She anchors the ITV Lunchtime News and ITV London, and can also be seen on the ITV News at Ten. An accomplished panel chair and public speaker – and most of all, a passionate supporter of the charity -– Nina brings a wealth of experience to Whizz Kidz, and will be supporting us in many exciting ventures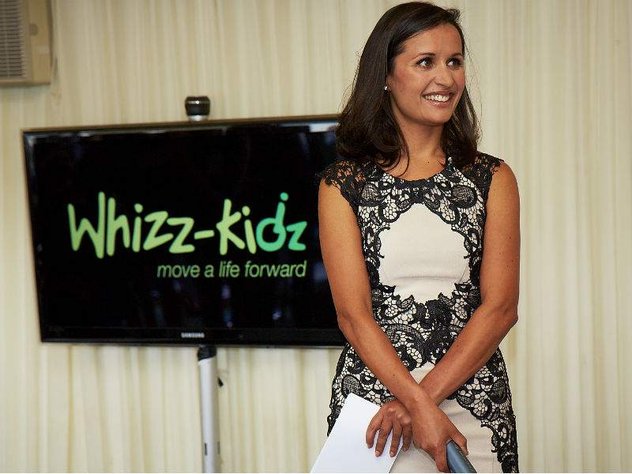 Sam & Mark
'It is an honour to be Patrons of Whizz Kidz, it is an amazing charity and we know from personal experience just how much the work they do helps young disabled people'. Children's BAFTA winners, presenters & radio favourites Sam Nixon & Mark Rhodes, were Whizz Kidz's first ever patrons. The pair – better known as Sam & Mark – have been working with the charity since 2010. Their championing and fundraising activity includes: performing an exclusive tribute gig in aid of Mark's late nephew (a beneficiary of Whizz Kidz); attending wheelchair skills training sessions and meeting young ambassadors; hosting a national schools poetry competition in aid of Whizz Kidz; and both running the Virgin London Marathon for the charity.

Ed Balls
Ed Balls, the former Children's Secretary, Shadow Chancellor of the Exchequer and MP for Morley and Outwood has enjoyed a wide ranging and fascinating career spanning not only politics but academia, journalism, charitable work and even – in 2016 – becoming the breakout star of BBC's Strictly Come Dancing. Ed speaks publicly about the challenges of life with a stammer in the public eye, and is a passionate advocate of for young disabled people. He has long been a supporter of Whizz-Kidz, running the Virgin Money London Marathon for us three times raising nearly £160,000 and he officially became a patron for the charity in 2016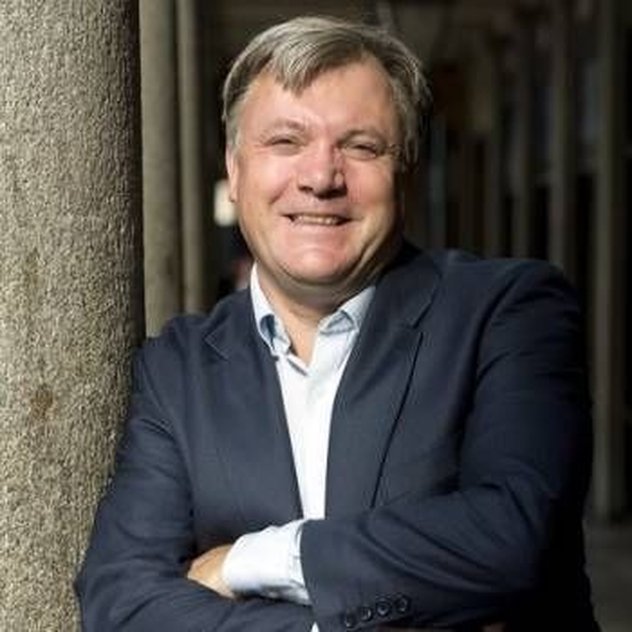 Tom Fletcher
Musician, singer, composer, author and YouTube vlogger Tom Fletcher initially reached out to Whizz Kidz back in 2016. He was in the process of writing his novel ' The Christmasaurus.' and wanted to ensure the lead character accurately represented the experiences of a young wheelchair user. Recognising the importance of seeing greater representation for disabled children and young people in the media, Tom has continued to work with Whizz Kidz, and cast Archie, one of our Ambassadors, as the lead in The Christmasaurus stage show. Tom is passionate about working towards every disabled child having a childhood full of fun, friendship and opportunity.