Wheelchair Skills Training
Our Wheelchair Skills Training (for ages 2-25) will help you navigate the world with confidence, safety and even a little style.
How Whizz Kidz's wheelchair training lets you push things forward
Our Wheelchair Skills Training (for ages 2-25) will help you navigate the world with confidence, safety and even a little style because getting the right chair is only the start. The skills you learn in a safe and supportive environment on our training programme will make your world open up and more accessible so you can enjoy an independent and active life. Here's why our Wheelchair Skills Training works:
It helps you feel more in control of your wheelchair and not reliant on others.
You learn cool new skills that you can use in your everyday life.
Our scheme gives you a safe place to practice using your wheelchair in.
You'll have more freedom to get around, meet people and make friends.
Our experts will be there to support you all the way.
We aim to build your confidence when using your wheelchair and teach you some tricks too.
Wheelchair Skills Videos
Practise your Wheelchair Skills Training with the help of these videos for both manual and powered wheelchair users. We will show you how to move forwards and backwards, carry a drink, judge a kerb, open doors easily and much more
Watch now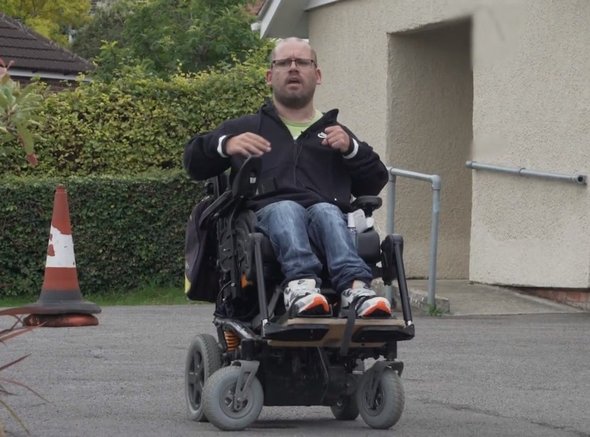 Wheelchair Maintenance Videos
We all love our wheelchairs, so it's vital that we look after them properly. To help you keep your wheelchair maintained, we have a series of videos that will show you easy ways to keep them working smoothly.
Watch now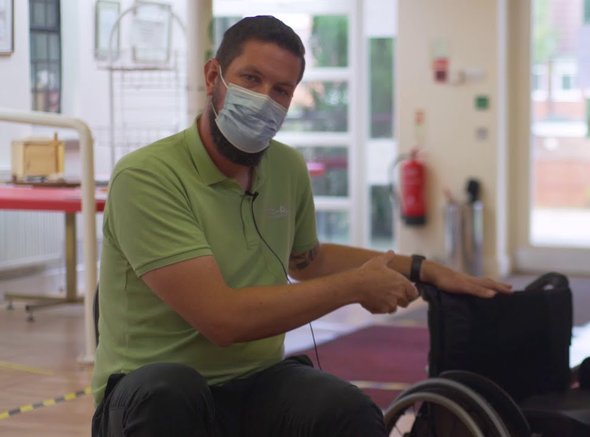 Teaching wheelchair skills in schools
Whizz Kidz can deliver Wheelchair Skills Training in schools and other educational settings. From essential skills training for new wheelchair users to advanced techniques, young people can learn in a safe, supportive environment.
Contact Us
Train the Trainer in wheelchair skills
Teachers, NHS colleagues and other professionals can learn how to deliver wheelchair skills in their work environment with our Train the Trainer scheme. Delivered face-to-face or online, it's a great way to support young people you work with.
Contact Us
How we work with parents and carers
It's essential that you encourage the young people you care for to continue practising their wheelchair skills outside of their sessions with Whizz Kidz. We can offer parents and carers advice, support and tips to keep training going at home.
Contact Us
Accredited Training Scheme
Our Wheelchair Skills Training has been accredited by the Skills and Education Group so you can be sure that you are receiving high quality training. Whizz Kidz has developed a series of awards for wheelchair skills which recognise young people's learning and development on the course.
Find out more