Caring For Your Wheelchair
Everything you need to know about wheelchair maintenance
Your wheelchair is probably the most important piece of equipment you own. This life-changing tool allows you to be mobile and independent. So it's vital that you look after it. We'll share what to do if the wheelchair has a fault or if your child has an accident, as well as some essential maintenance tips.
Why is it vital to maintain your mobility equipment?
We don't need to tell you that mobility equipment is expensive. Maintaining it properly will reduce your long-term repair costs, keep your wheelchair running smoothly and enable you to move around confidently.
A new wheelchair or other equipment is a high-quality, complex technology. So please always read the user manual to get the most from it and keep it in a safe place for easy reference.
If you are on a low income and you receive a powered wheelchair from Whizz Kidz, we may be able to support you with repair and maintenance costs.

DIY Aftercare
Check out our great range of wheelchair maintenance videos for tips on brake adjustments, changing tyre pressure and much more. Learning to look after your wheelchair is satisfying and means you don't need to rely on others to tweak and fix it.
Watch now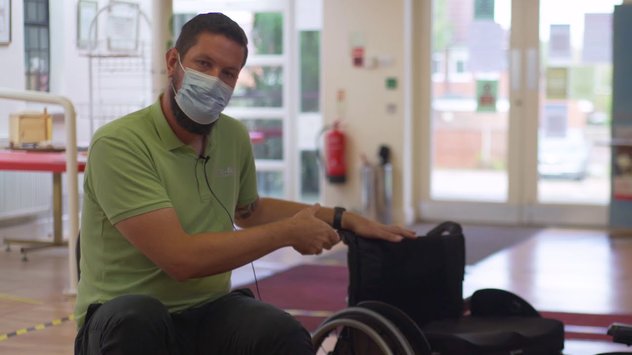 Wheelchair maintenance dos and don'ts
Here are some essential dos and don'ts:
DO only use the mobility equipment as the manufacturer intended.
DO clean the mobility equipment regularly.
DO frequently check for any loose screws and tighten them regularly.
DO frequently check that the brakes are working correctly (and that they still hold the mobility equipment when applied). Contact your local wheelchair dealer immediately if you are in any doubt.
If the mobility equipment has batteries, DO charge them regularly according to the user manual, even if the equipment is not being used. If left uncharged for long periods it is likely they will stop working and you will have to buy new batteries once you want to use the equipment again
DO check that the mobility equipment fits your child well and comfortably and, if necessary, adjust it according to the user manual. If you are in any doubt, contact your local wheelchair dealer or ask your local therapist for help.
DO ensure you have up-to-date insurance and an extended warranty for your mobility equipment so you don't get any unexpected repair or maintenance bills.
DO save a regular amount each month in a savings account to cover any costs not covered under insurance, particularly tyres, batteries and day-to-day wear and tear.- still relevant if we are doing R&M?
If you have any questions about looking after your mobility equipment, please email us at kidzservices@whizz-kidz.org.uk, and we'll be happy to help.
Insurance for a wheelchair
It's vital that you get insurance for your child's mobility equipment.
We will happily provide a list of mobility equipment insurance providers who can offer the right cover.
Please email us at kidzservices@whizz-kidz.org.uk or call our Children's Services team on 0800 151 3350.
Learn Something New
Do you want to learn some new wheelchair skills? Check out our useful videos for skills including judging kerbs, opening doors and back wheel balance.
Watch now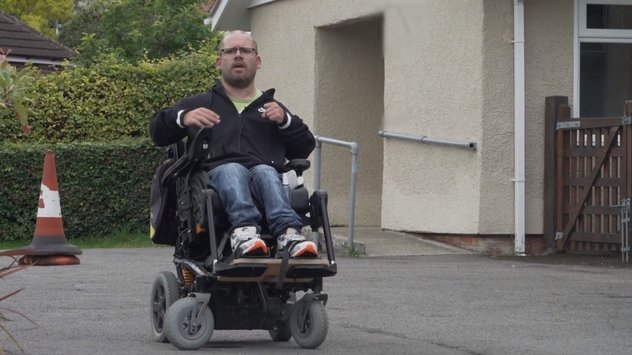 What to do if your equipment develops a fault
If you have received mobility equipment from Whizz-Kidz and a fault develops, you should, in the first instance, check your equipment manual. If the equipment is still under warranty, please contact Whizz-Kidz ASAP
If you cannot resolve the problem, details of the manufacturer are on the equipment's frame and can also be found on the handover documents you have received. The manufacturer can advise you re a suitable dealer local to you for support
Please note that you may be charged for the dealer to attend, so please check and be aware of any costs you may incur before agreeing to a call-out.
If, after contacting your dealer, you are experiencing further issues with the equipment, contact us at kidzservices@whizz-kidz.org.uk or call our Children's Services team on 0800 151 3350 with the detail of your fault as soon as possible.
Apply for Equipment
Think we might be able to help? Find out more about the application process.
Find out more