TCS London Marathon 2024
Join Team Whizz Kidz for your greatest run
21 April 2024

09:00a.m.

London
Run

£1900 minimum target

£100 registration fee
In the last 23 years we have helped almost 10,000 runners reach that finish line and in 2024 we want to support you!
Since it's formation in 1990, Whizz Kidz has raised over £22M to help transform the lives of children and young people with disabilities.
We know that training and running the London Marathon is a big challenge to undertake and our dedicated Events team will be with you every step of the journey, offering you our renowned first class support.

It doesn't matter if this is your first ever marathon or if you've run in one before, Whizz Kidz will be on hand to support you from the day of your application, during your training right up through to when you cross the finish line. When running the London Marathon with Whizz Kidz, you can expect:
Training
Access to our dedicated Team Whizz Kidz Coach
Training plans designed by the coach and his team
Three bespoke London Marathon Training Days
Access to our exclusive London Marathon online training hub
Fundraising
Complimentary fundraising materials to help you reach your pledge
Access to our private London Marathon Facebook group to connect with runners on Team Whizz Kidz
Dedicated fundraising support from our Events team
Race Day
Your own free Team Whizz Kidz running vest
Four of the loudest cheer points on the London Marathon course
A post-race reception with complimentary meal and massage and much celebration
Participants with a disability
London Marathon is offering a maximum of 200 places for participants with a disability for the 2024 event. Simply fill out their form. Places are awarded on a first come, first serve basis. We hope you will consider fundraising for Whizz Kidz once you have your place!
Apply Now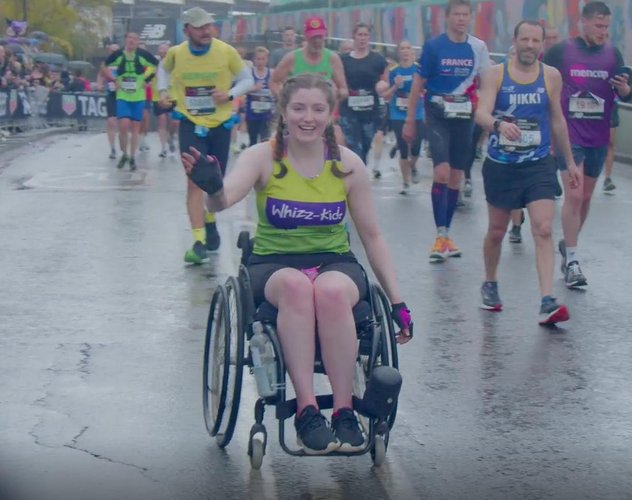 Hundreds of runners choose Team Whizz Kidz every year. Here's why you should too:
1: Legendary support
From the moment you sign-up until the moment you cross the finish line, you'll benefit from Whizz Kidz's legendary support. Our events team will be on hand throughout your preparation, whilst on the day you'll be cheered on by the loudest, proudest cheer-squad!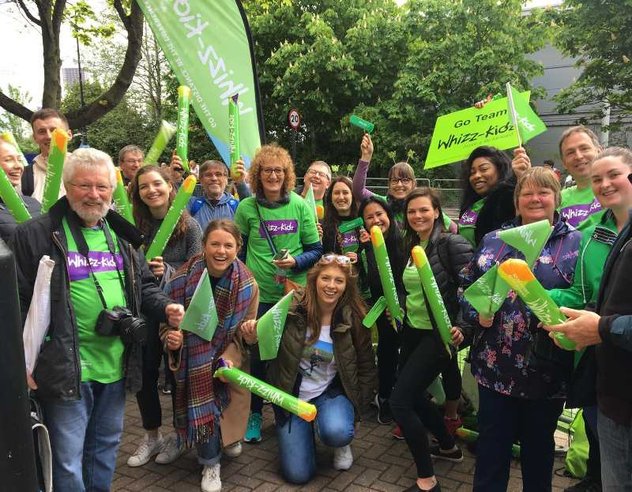 2: Access to the Whizz Kidz team coach
Everyone running for us gets access to our team coach. Our coach gives helpful advice on all things marathon running such as training plans and diet. It's no secret on the charity scene that Whizz Kidz runners are the best prepared runners at the marathon!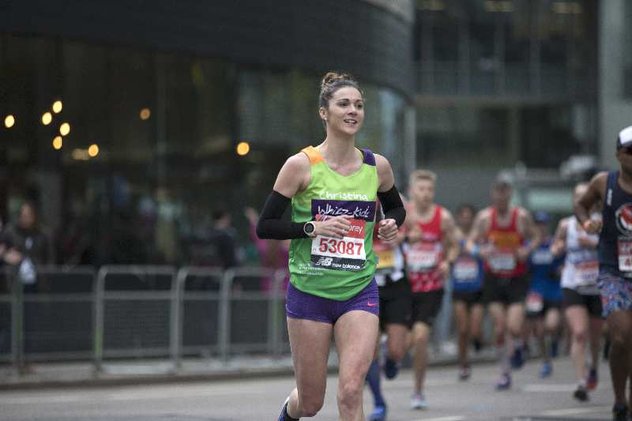 3: Get a free running vest
OK, we know everyone running for a charity gets a free vest, but ours are the coolest, most styish and are higly sought after. In 2024 we'll also have a brand new look, meaning not only will you run fast, you'll look fabulous whilst doing so.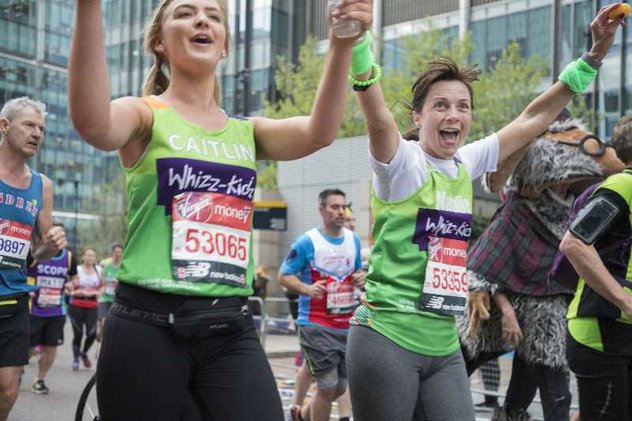 4: We're big enough to make a difference but small enough to care
We know there are hundreds of amazing charities you could choose to run for. However, Whizz Kidz are big enough to make a real difference to the lives of young wheelchair users but also small enough to care about you, our amazing fundraisers.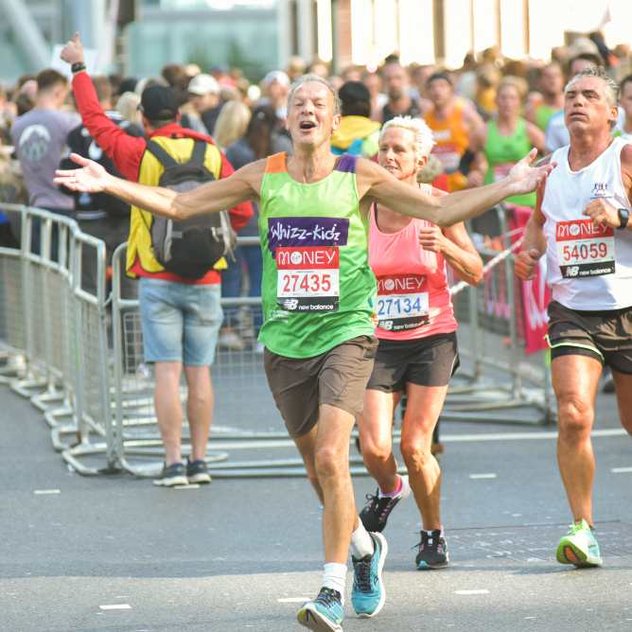 5: Empower a young wheelchair user
The money you raise will help us reach our even more young wheelchair users. If you raised around £2,000, that could be enough for us to buy a life-changing powered wheelchair for a young person. That's something really tangible to motivate you through each of the 26.2 miles.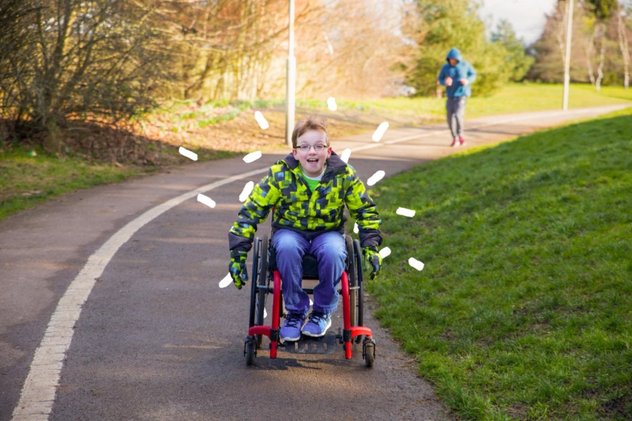 Apply for one of our charity places today.
Together we can change the lives of young wheelchair users across the UK!
Apply for a charity place