Employability Support for Young Wheelchair Users
Find out about our employability support and how to get involved
Register your interest
Employability Support
How our employment support can help you find the career you've always wanted

Young wheelchair users can receive support from Whizz-Kidz to develop their employability skills, gain experience in the workplace and build confidence before entering the world of work. If you would like to sharpen up your CV, feel more positive about interviews or gain a better understanding of an industry, you can register for Whizz-kidz employability support here.

'I would encourage anyone to jump at the opportunity!'
"I've found my virtual work experience with Whizz-Kidz and GWR really useful. It's given me plenty of ideas and tips on how to progress on to my chosen passion, which is to be a train driver."
Register your interest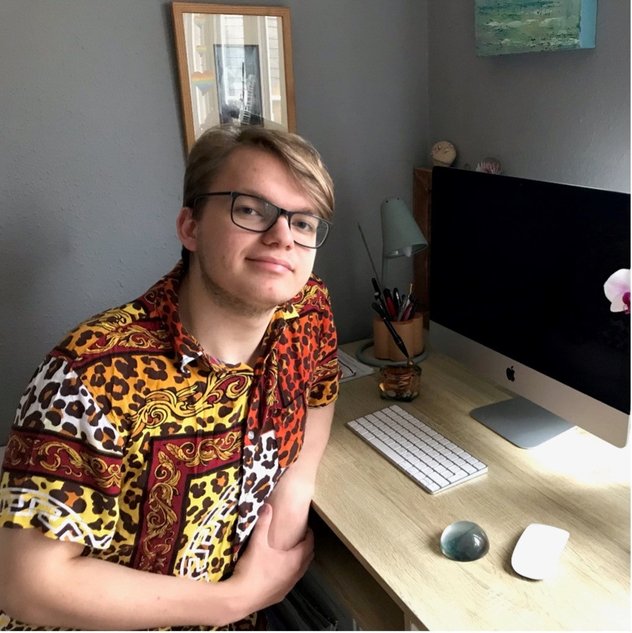 Employability Skills Days
We support companies to deliver Employability Skills Days for groups of young wheelchair users aged 16-25. These may be offered online or in-person and usually take place over one full day. They are a great opportunity to visit a workplace, meet some of the staff there, and find out more about a company or industry, as well as spending part of the day focussing on your general employability skills.

If you are a company interested in hosting an Employability Skills Day, please contact corporate@whizz-kidz.org.uk.
Work Placements
Work placements give you first-hand experience in the workplace. You'll try different industries, environments and working styles to see what suits you. Whizz-Kidz facilitate work placements for wheelchair users aged 18-25. We work with companies to set up placements so we can ensure they are accessible and safe for wheelchair users. We offer Disability Awareness Training for staff and help plan placements, so they are of value for the young wheelchair user and the host company.

The Whizz Kidz work placement is a two-way process. Sometimes companies approach us and offer to host work placements which we then advertise to our young people. We also receive requests from young people who want experience in specific fields and do our best to match them with suitable host companies.

If you are a company interested in hosting young wheelchair users for work placements, please get in touch with us.
Employability in Schools
If you are a teacher interested in employability support for young wheelchair users aged 14+, we offer half-day or full-day in-school sessions which cover general employability skills (job searching, CVs/applications, interviews, workplace skills etc.) with an emphasis on accessing the workplace as a young disabled person. Students will learn about their rights during the application and interview process, searching for disability confident employers and reasonable adaptations in the workplace. We hope that they will leave the session feeling more confident about entering employment.

We have differentiated sessions to accommodate all levels of ability and will discuss the most appropriate content and duration for your group. We welcome the peers of young wheelchair users to join them for these sessions as we understand that a better knowledge of disability rights at a young age will help to shape a more inclusive workforce for the future.
We also offer support to schools to match students (aged 16+) with suitable work placements. We can help to find host companies and make introductions so that you can make arrangements for your students.
Contact our customer services team to enquire about employability support in your school.
What is an inclusive employer?
An inclusive workplace is one where everybody has the same growth opportunities as everybody else.

It's a safe environment where people with disabilities feel included, respected and valued for the work that they're doing.

While the Equality Act 2010 made it illegal for employers to discriminate against people because of their disability, some workplaces go the extra mile to be fully inclusive.

We undertake several actions to ensure the work placements and skills sessions we provide are with inclusive employers. This includes:
Completing venue assessments
Offering disability awareness training to employers
Supporting companies to understand how they can help wheelchair users in their workplace
Using feedback from young wheelchair users to make sure they felt our placements and skills sessions were inclusive and accessible